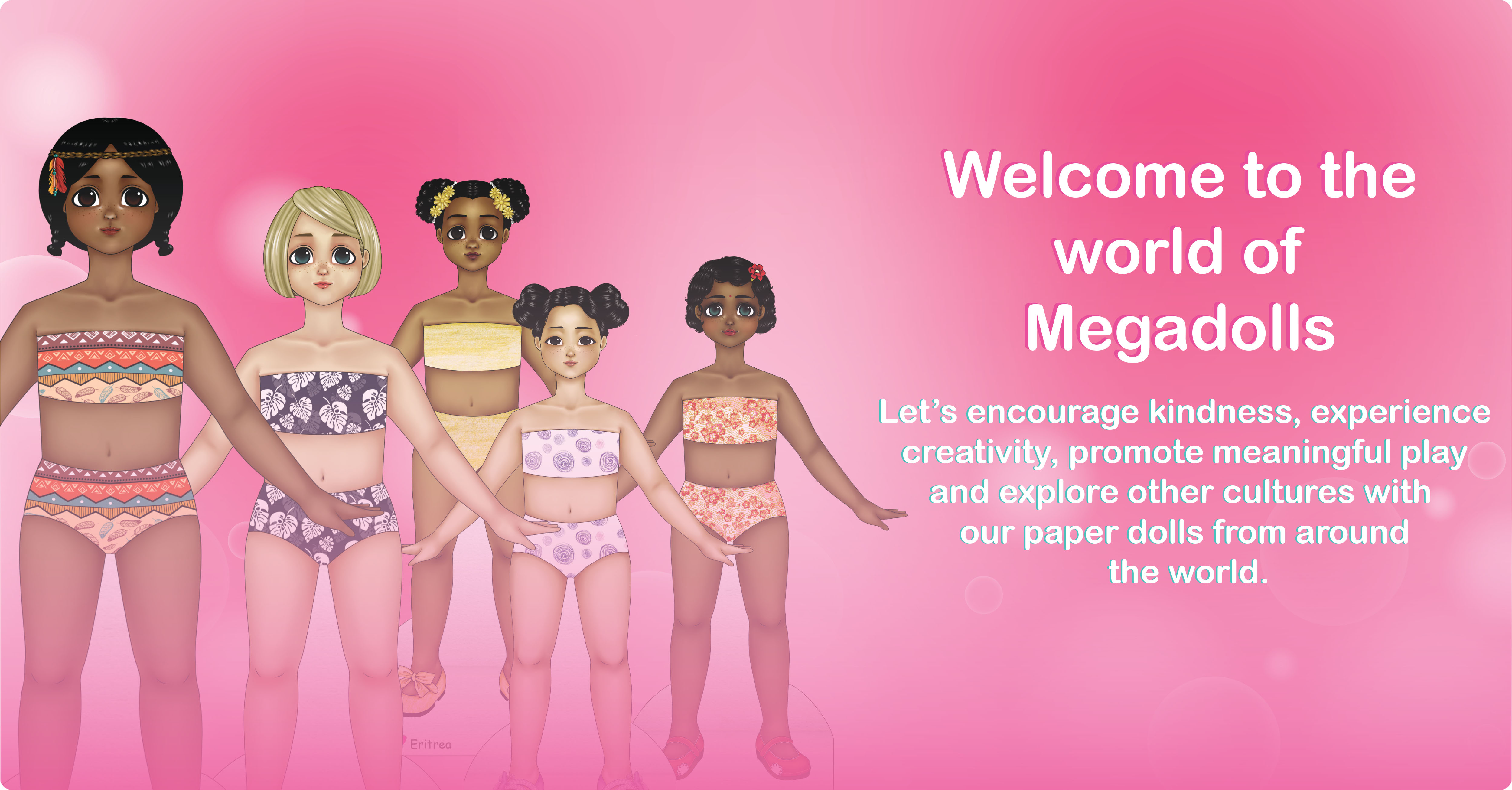 SHERO
Encourage your child to cultivate empathy and understanding for persons with physical differences with a Monthly Subscription to the Megadolls paper dolls Shero range.
Imagine
Stimulate your imagination by creating and designing your own outfits or jump right into playing with our ready-made range.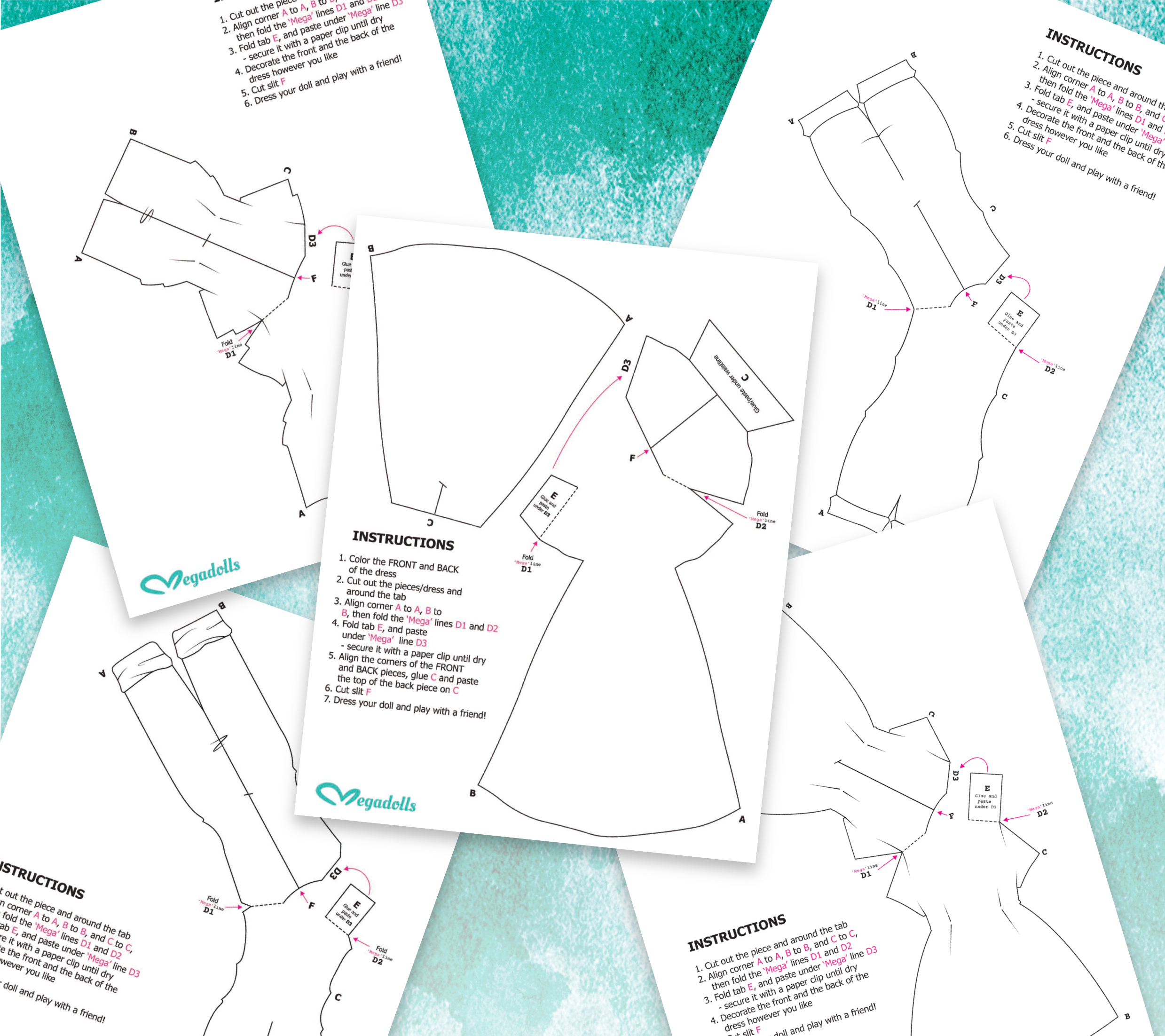 Design and create unique outfits for your Megadolls by decorating our blank outfit templates. Learn about the shapes, lines, colors, and textures used in fashion design.
Dress your Megadoll up for pretend play with one of our ready-made outfits. Your Megadoll can be a superhero, a princess, an astronaut, or wear a fancy dress for a royal tea party.
.